What INFLUENCES Learning Through Play?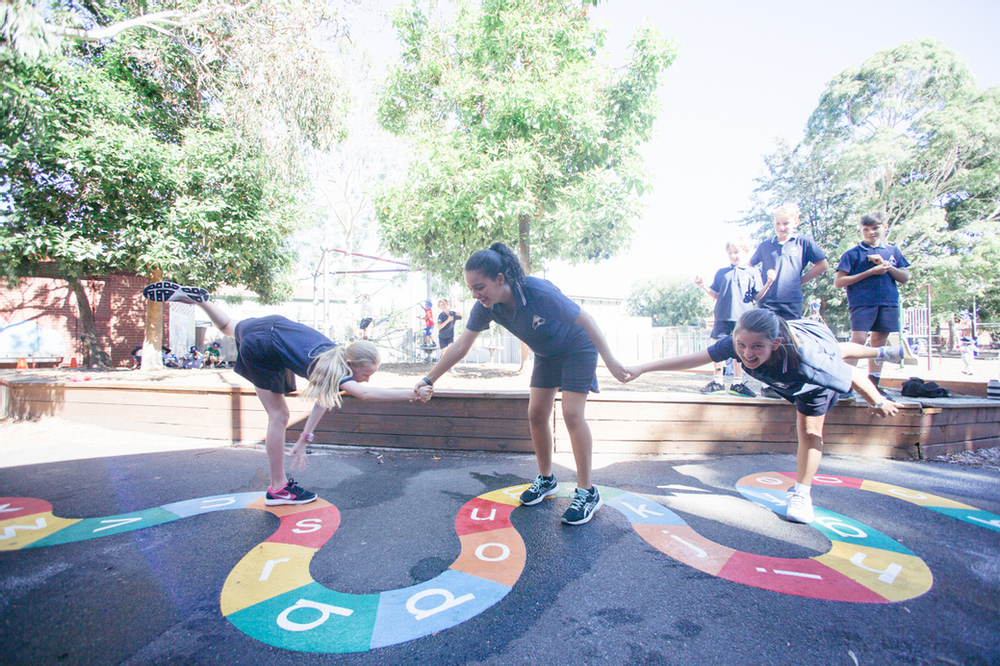 Use the reflection and discussion tool below to consider how the community, values, environment, and structures in your school can support learning through play.
Read over the questions and items in each category. Do these fit the values and beliefs of your school and classroom community? Discuss with other educators in your context, and adapt by adding other items that may be especially important in your school, or removing items that do not feel relevant.
Write a response to each of the questions, considering how the community, values, environment, and structures in your school are supporting learning through play. Use the checklist for each category to conduct a self-assessment, considering if this is something your school does a little, a lot, or not at all (you might color in the boxes – green for things your school does well, yellow for something you are working on, and red for something that is lacking).
Discuss your responses with colleagues and with the school leadership, using this tool as a way to consider possible ways the school could better support learning through play.
There are many ways this tool could be used. Here are some ideas:
As a self-reflection for you and your colleagues to consider your school learning through play climate
For a discussion with stakeholders interested in promoting learning through play at your school
With students (especially older students), as a way to consider their learning through play experiences
With colleagues, as an activity and conversation-starter during a staff meeting or team meeting
At Parent Night, to engage parents in thinking about how the school can better support learning through play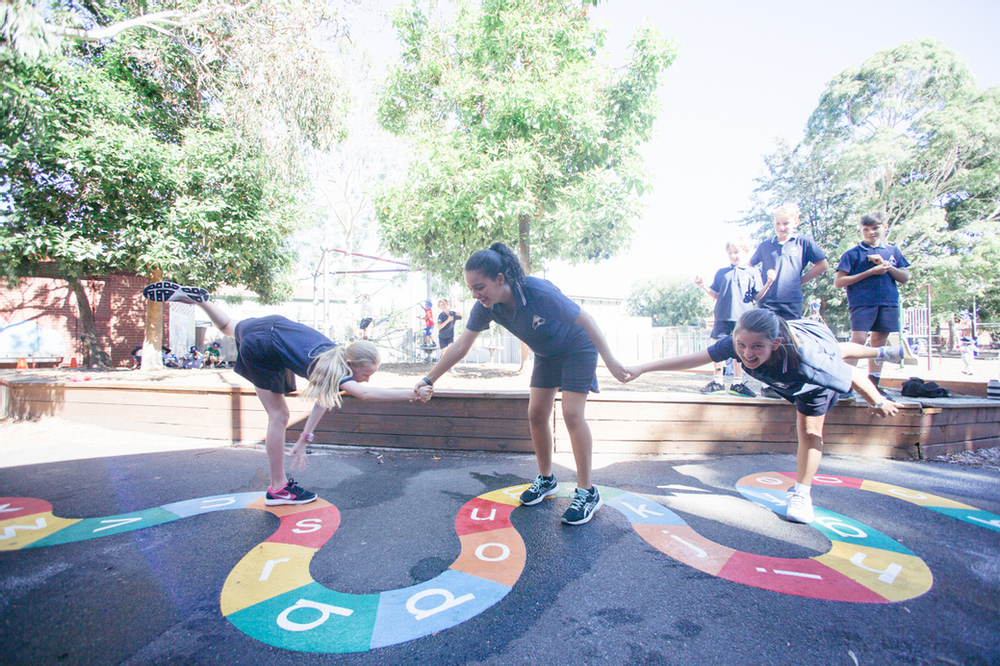 Please consider this tool a work-in-progress, and send us your feedback as you and your colleagues try it out.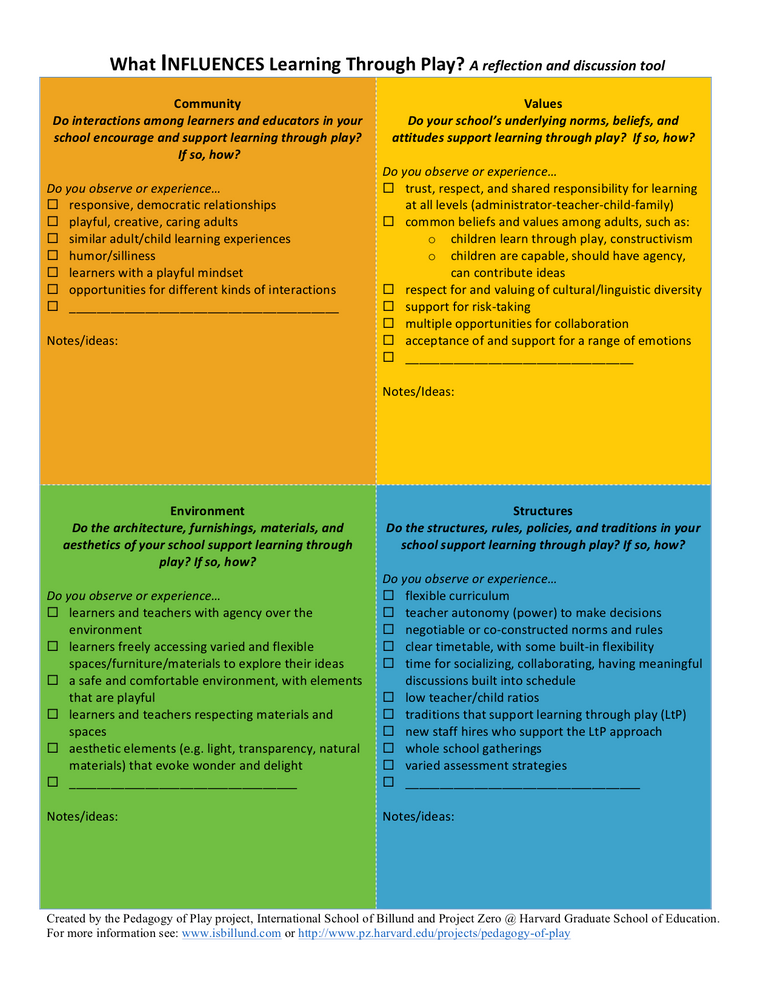 REFERENCE: Original Article Created by the Pedagogy of Play project, International School of Billund and Project Zero @ Harvard Graduate School of Education.
For more information see: www.isbillund.com or http://www.pz.harvard.edu/projects/pedagogy-of-play